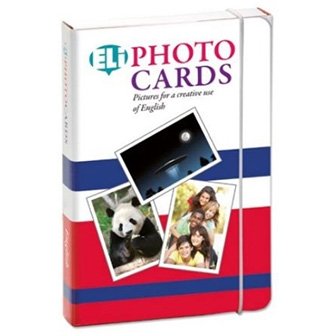 Número del Artículo 751
75 photographic Photo Cards created to stimulate discussion in class with students from intermediate to advanced level.

• Photo on front of card, keywords, thought-provoking questions and thumbnail image on the back.
• Teacher's guide containing suggestions for learning paths by macro-topic and extra ways to use the cards.